Young African American Nanny & ID'd Wright Family, Cochran, Georgia 1900s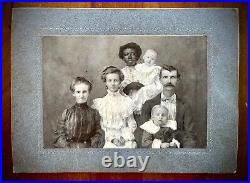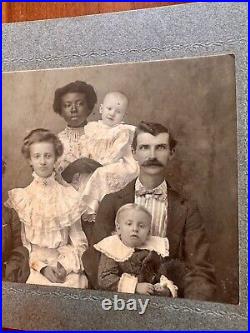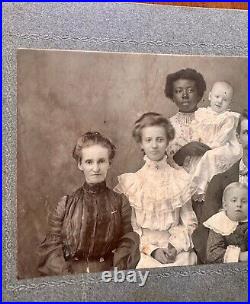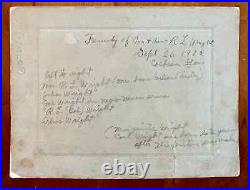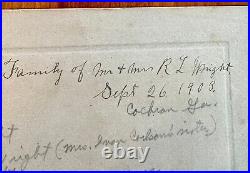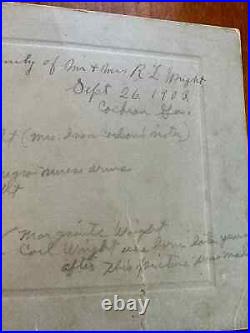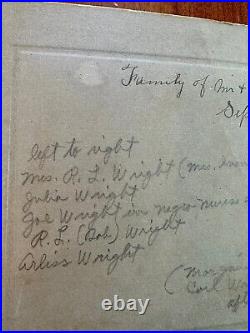 Original photograph, family of five and their young nurse / nanny, who is shown holding the youngest child. Handwritten note on the back, with identifications: the girl in the white dress was Julia Wright, the infant was Joe Wright, and the boy in his father's lap was Arliss Wright. Wright was probably the Marguerite mentioned in the note under the main list of names.
The mount dimensions are about 7.5" x 5.5". Photo is in overall very good antique condition with light wear, soiling and a vertical, diagonal crease, though this is not heavy on the front.