WA Photograph Cute Group 4 Kids Children Boy Girls Rascals 1940's In A Wagon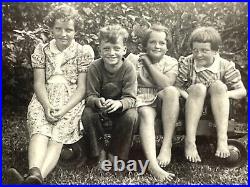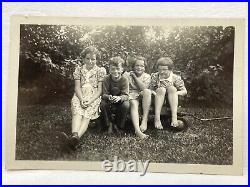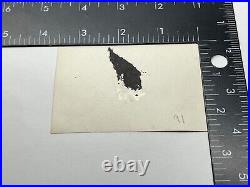 Please view my Other Listings for more great photos! PLEASE VIEW ALL PROVIDED PHOTOS CAREFULLY. All my found photos are ORIGINAL and NOT Copies or prints to my knowledge, Unless they are obvious studio, press, or Hollywood photos. This is a "USED" photo and MAY have ONE OR MORE of the following: Creases, Stains, Discoloration, Fading Small Rips on Edges, Small Pin Holes, and Writing on Front and/or Back. I do my best to locate vintage photos in good condition that are: Odd, Interesting, Comical, Captivating, Beautiful, Grotesque, Strange, Familiar, Morbid, Humorous, Artistic, Abstract, Haunting, Striking, Paranormal, Ordinary, Thought Provoking, Curious, and Always Obviously Awesome. Especially Images of Historic, Common Places, People, Children, Faces, Families, Lovers, Transportation, Animals, Vistas, Towns, Architecture, Pop Culture, Festivals, Ethnic Cultures, Events, Holidays, Sports, Toys, Games, Costumes, and all things Avant Garde or. Above all else, I love images that TELL A STORY! Random snapshots into real peoples lives. These are not people I know or recognize, but we can all recognize the commonality of the human experience.
We are all the same in a lot of ways. We all have loved ones, dreams, failures, victories, and tragedies.
When I look into a vintage photo, or look into the eyes of a stranger that I will never know. I feel I have somehow connected to that person, and that moment. If you like this photo, or if it'Speaks' to you in some undefinable way, please add it to your collection and allow the moments in these images to LIVE ON!
Please view ALL pictures for SIZE and Condition details. Pictures provided of this item should be considered the bulk of the description. I do my best to take close and clear pictures to accurately represent my items. And please check my other Photograph listings!
Rest assured all items are packaged securely and will not bend in transit.