Vintage Photograph Wisconsin State Capitol McKillop Tiger Stripe Wood Frame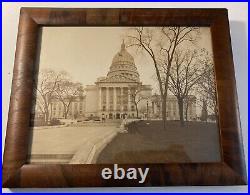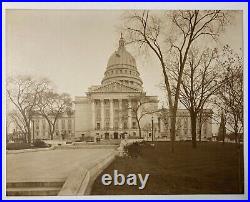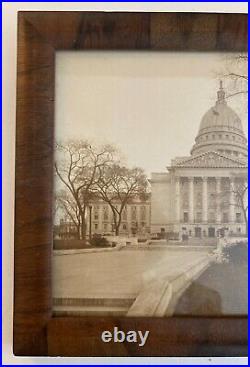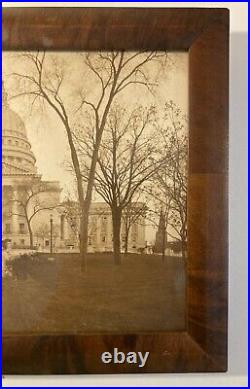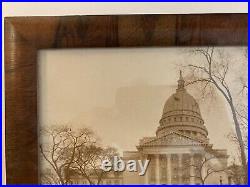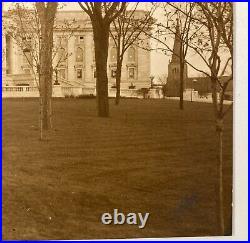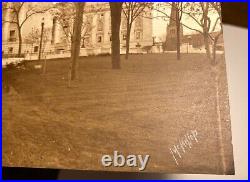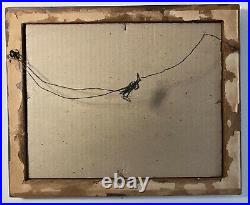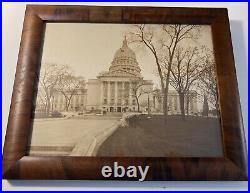 This is a framed, behind glass, vintage/antique sepia toned black and white photo of the Wisconsin State Capitol Building. The frame is wood and has "tiger stripes" in the grain.
The original hanging wire is still attached on the back, and there are remnants of an old paper backer on the back of the frame, little nails hold the print inside the frame in the back. The photo is signed "McKillop" in the lower right corner. I believe McKillop was an early 20th century photographer who photographed scenes in Wisconsin.
The frame measures 11 x 9 inches to the outer edges. The inside frame is 9 x 7 inches. A lovely old photo print of the Wisconsin State Capitol building by a Wisconsin photographer. The wooden frame is beautiful wood grain.