Vintage Hoboken Shipyard Piers Waterfront Fluorescent light box 38 x 50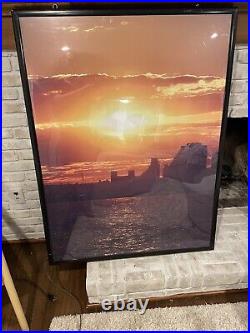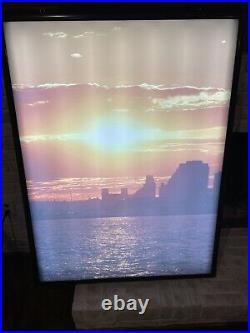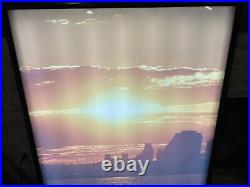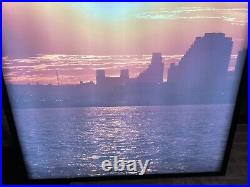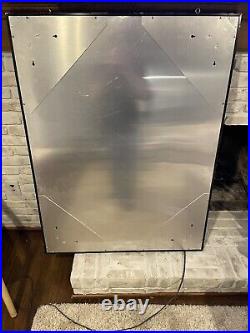 Hoboken pier - shipyard - skyline during sunset. Taken from nyc New York. Photo was hung in a retail store in hoboken and was removed when they remodeled. 38x50x2.5 metal poster light box. Print printed on plexiglass with clear plastic protective overlay.
Backlit by fluorescent tube lights. Light box is still working and is powered by a 3 prong cord. Light box has an on/off switch on the side. It has 2 I-hooks for hanging as well as mounts on the back side. Great vintage addition for your home, man cave, bar, or anywhere else.