Vintage Historical Photograph After The Battle Juarez Mex 1911 By Bill Rakocy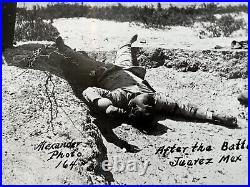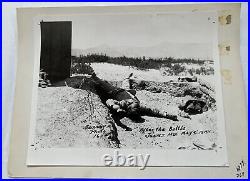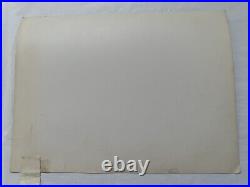 This vintage black and white photograph, titled "After The Battle Juarez Mex" by Bill Rakocy, captures the aftermath of the Mexican Revolution. Measuring 8 x 10 inches and printed on glossy photo paper, this original photograph is a piece of history. It depicts the military aftermath of the Battle of Juarez. The image is a rare piece of Americana and militaria, perfect for collectors of vintage photographs and enthusiasts of Western and travel themes.
This one-of-a-kind photograph is from 1911 and showcases the photojournalism style of the era. It is a must-have for anyone interested in the Mexican Revolution or cultures and ethnicities of the time period.