The Brownies Book 1920-21 African American Childrens Stories W E B Du Bois NAACP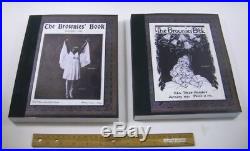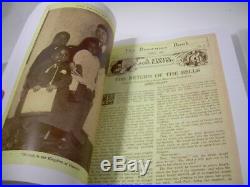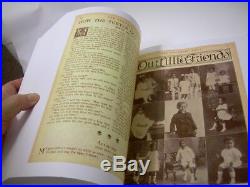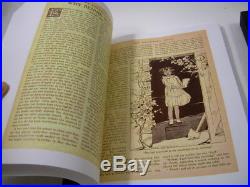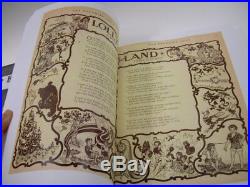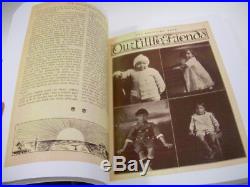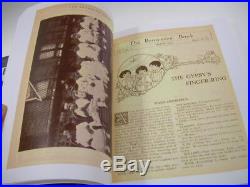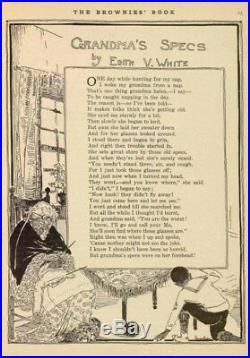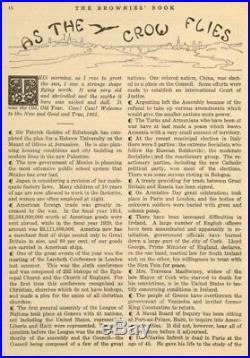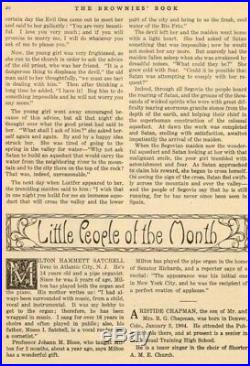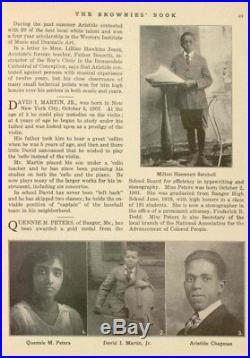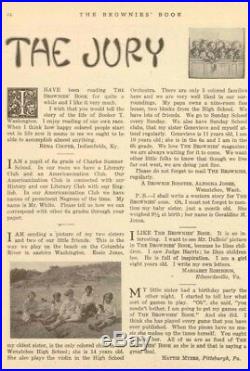 For your consideration: Book Description: Company/Creator : Du Bois, W. (William Edward Burghardt), Published by New York, N. Title: The Brownies' Book : African American stories and tales for children.
Volume 1 (12 months) 1920, Volume 2 (12 months) 192 1 Details about this publication. Replica of the original 1920-21 series periodical meant for young black children ages 6-16. 762 pages, in new condition. - Replica/reprint published by Portable Trunk Publishers.
A delightful look at the life and times of the early 20th century for prominent black communities. About : The Brownies' Book was the first magazine published for. Its creation was mentioned in the yearly children's issue of The Crisis in October 1919.
The first issue was published during the Harlem Renaissance in January 1920, with issues published monthly until December 1921. It is cited as an "important moment in literary history" for establishing black children's literature. The magazine was created by three people, all of whom were also involved with The Crisis, a magazine associated with the National Association for the Advancement of Colored People (NAACP). Du Bois, one of the founders of the NAACP, and its business manager was Augustus Granville Dill.
The magazine's literary editor was Jessie Redmon Fauset. Each year, The Crisis published an issue referred to as the "Children's Number", which included stories, photographs, games, poetry, and educational achievements of black children. These issues also contained more serious information, particularly political events and lynchings in the United States; Du Bois covered lynchings and violent attacks on black Americans because he was concerned about the effects that reports of these incidents would have on black children.
In the October 1919 "Children's Number" issue of The Crisis, Du Bois wrote a column titled "The True Brownies" announcing the impending publication of The Brownies' Book, stating that the first issue would be released the following month. He also stated that it was "designed for all children, but especially for ours", with a target audience of children and youth between six and 16 years old. Dill and Du Bois established Du Bois and Dill Publishers in New York City to publish each issue of The Brownies' Book.
One of the goals of the magazine was to. Dispel the "grotesque stereotypes" of the "Dark Continent". A disparaging term used for Africa and its people. Middle-class African-American children "consumed this propaganda along with the white children who were its implied audience" in children's literary works such as the magazine St.
The 1919 article "The True Brownies" included commentary by Du Bois discussing children, stating that. To seek to raise them in ignorance of their racial identity and peculiar situation is inadvisableimpossible. ", in which the use of the phrase "peculiar situation" is an allusion to the euphemism "peculiar institution, meaning slavery. Du Bois believed children should be taught their racial identity and social situation.
Specifically, the creators wanted to. "Make colored children realize that being'colored' is a normal beautiful thing". Another goal was to expand the canon of black children's literature, in which fiction and fantasy were rare, and to encourage youth participation in the NAACP. It also intended to develop The Talented Tenth, capable African Americans in the top decile who could become leaders in the black community. The seven goals stated in "The True Brownies" were: To make colored children realize that being "colored" is a normal, beautiful thing.
To make them familiar with the history and achievements of the Negro race. To make them know that other colored children have grown into beautiful, useful and famous persons. To teach them a delicate code of honor and action in their relations with white children. To turn their little hurts and resentments into emulation, ambition and love of their homes and companions.
To point out the best amusements and joys and worth-while things of life. Du Bois, "The True Brownies", The Crisis, October 1919 (Citation from Wikipedia.
Org) Ideal set for collectors, researchers, historians or fans of early black history and culture, as well as the NAACP. Paper / Soft cover reprint edition in very good condition, flex covers, cloth bound, a sturdy book. Overall good copy, informative resource. It would make a great gift for the fan in your life, even if that's you. Reproduced in color, same as original issue. Some of the text is small, so it's a little hard to read. - NEW facsimile edition in 2 volumes. Location: from inventory, Du Bois, Brownies book. From our fantastic collection of rare and out-of-print books. Check our store, we new items regularly. Awesome collectibles for a creative thinker. Delightful books for you to read and enjoy. There's nothing like cozying up to a good book. Thanks for looking at our items. NOT a print on demand (not POD). We sell our books at multiple sites, subject to availability.
(This is the actual book seen in our photos). Please note these are low resolution photos / scans of this item(s).
Actual item is crisp and detailed unless otherwise noted. We do our best to describe and photo each item we list. We appreciate your contacting us when you have any questions or concerns. We check our messages daily.
We hope you'll respect that fact. We pride ourselves in offering fast professional service on all of our items. 0 - We do appreciate your patronage very much. Colors may vary due to your monitor. We strive to offer the very best service to our valued clientele.
All images displayed are property of Max Rainet and/or Cathy Peterson. I, Max Rainet, guarantee authenticity. All others are fakes, forgeries, imposters or fraudulently used. Thank you for viewing this item. Please view other treasures in our Shop.
Friends, followers and customers: THANK YOU and Blessings to you, Max Rainet. The item "The Brownies Book 1920-21 African American Childrens Stories W E B Du Bois NAACP" is in sale since Sunday, August 12, 2018. This item is in the category "Collectibles\Cultures & Ethnicities\Black Americana\Books". The seller is "max_rainet" and is located in Ventura, California. This item can be shipped to United States.
Ethnicity: African American
Features: African Americans centric stories and news
Special Attributes: Illustrated
Publication Name: The Brownies' Book
Issue Type: Monthly 24 months in 2 volumes
Modified Item: Yes
Year Published: Repl
Subject: General stories + tales + news for black children
Modification Description: Consolidated in 2 vol set, 24 months, reproduced in full color although original was primarily in black ink on white pages. Exact replica of content from original magazines.
Era/Year: Brownies Book years 1920-1921 complete
Language: English
Type: Book