POOR AFRICAN AMERICAN georges carpentier BATTLING SIKI Boxing HARLEM RENAISSANCE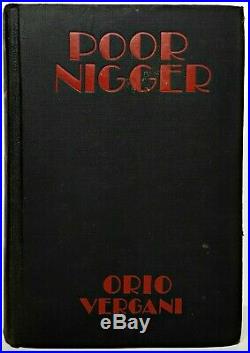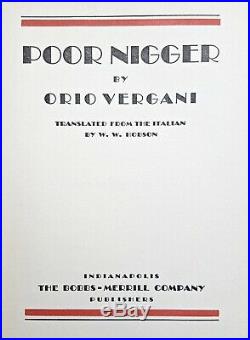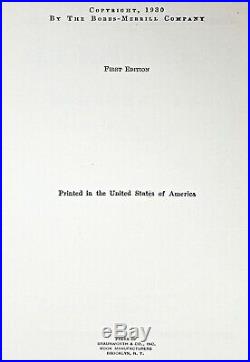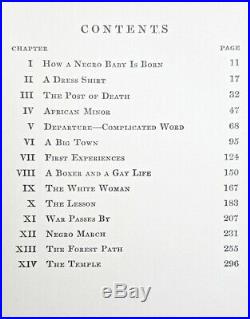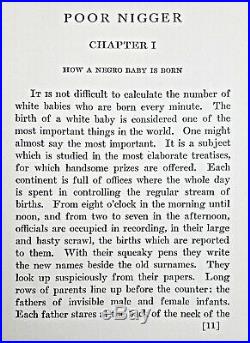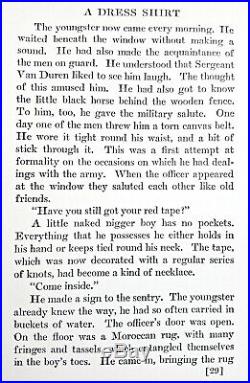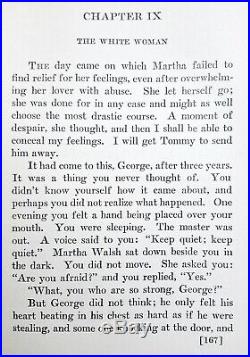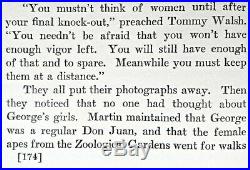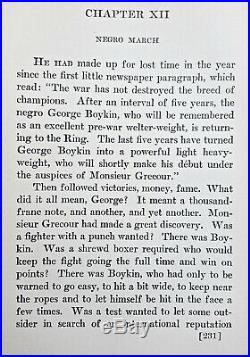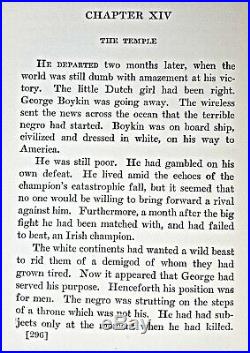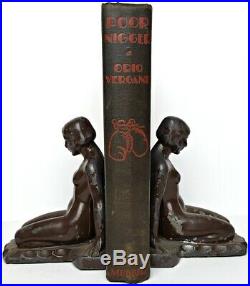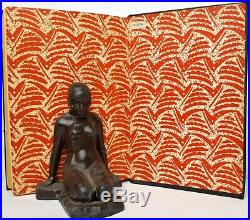 T his sale is for an original 1930 FIRST EDITION of " POOR NIGGER " by Orio Vergani. YOU'LL LOVE THIS BOOK!! It is the story of an orphan Senegalese boy, trained as a Prize-fighter, who battles his way to France and the United States, and to a bout with the reigning world champion. He is supposed to throw the fight in the third round but, taunted by his white mistress, fights to win, and thereby becomes an outcast in America, destitute, alcoholic and, in the end, suicidal. It is the novelization of the life of BATTLING SIKI , one of the most flamboyant, strange, unique, and heroic characters in the history of boxing. His story is a true rags to riches tale, against all odds. His meteoric rise to the top of the boxing world came just as quickly as his tragic fall and unsolved murder. The success of this book indicates the degree to which Siki fascinated the white mind during his life and for some time after his death he fascinated t he black mind too. From 1912 to 1914, fighting strictly in France, Battling Siki compiled an unimpressive record of 8-6-2. With the outbreak of WW I, Siki then enlisted in the French army, where his bravery in battle earned him both the Croix De Guerre and the Medaille Militaire. Siki resumed his boxing career in 1919 after leaving the service. With new-found vigor, Siki won 43 of 46 fights in the ensuing four years, drawing twice, and losing only a 15 round decision to Tom Berry in Rotterdam. Light Heavyweight champion at that time was Georges Carpentier.
Carpentier's manager, Francois "General" Deschamps, attended Siki's June 1922 win over Marcel Nilles and decided Siki was a "safe" opponent for his champion. When the bout was held on September 24, 1922 in Paris, France, Siki became the first black fighter in seven years to fight for a boxing championship.
GEORGES CARPENTIER (173 1/2 pounds), fighting on French soil for the first time in three years, was a heavy favorite against Siki, and his popularity produced the first million franc gate in French boxing history. Forty thousand people packed the Buffalo Velodrome to see their idol in action, and Siki, an awkward slugger, seemed to be a perfect foil for Carpentier's homecoming. Siki followed the script for the first three rounds, being dropped twice by the champion.
Carpentier even told his manager and trainer after the first round I'll get him whenever I want to. Siki shook off the champion's blows, telling him You don't hit very hard, Mr.
Georges, and Carpentier took a thorough beating over the next two rounds. In the sixth, a right uppercut sent Carpentier down and out. But referee Arthur Bernstein claimed that the challenger had tripped the French hero, and he disqualified Siki at 1:10 of the sixth round. The French crowd roared its disapproval, and the three judges at ringside, fearing a riot, reversed the decision twenty minutes later, rightfully naming Battling Siki the new light heavyweight champion of the world. Immediately after the fight, Siki told the Associated Press You had better cable Mr. But there would be no shortage of offers for the new champion's services. Siki's out of the ring antics brought him even more attention than his fights, and he seemed to revel in the attention. Siki claimed that he trained on "liquor and late hours, " and his only sparring used to be in street brawls. This caught up with him on December 15, 1925. Early in the evening, Siki left his home on 42nd Street, telling his wife, Lillian, that he was going out "with the boys". After assuring the officer that he was on his way home, Siki staggered away. Four hours later, the same officer found a man lying face down on the ground. Upon further investigation, it was discovered that the man was Battling Siki. He had been shot twice in the back at close range, and he died at the scene.
32 gun was found across the street from the murder scene, but the killer was never captured. But we will never know. Published in 1930, this book is in VERY GOOD CONDITION. For its age and especially to be.
And tightly bound with NO TEARS!!! It measures 5 1/2" X 7 3/4" and is complete with all 306 pages. GET IT WHILE YOU CAN!!
Please see our other books too! The item "POOR AFRICAN AMERICAN georges carpentier BATTLING SIKI Boxing HARLEM RENAISSANCE" is in sale since Tuesday, May 21, 2019. This item is in the category "Collectibles\Cultures & Ethnicities\Black Americana\Books". The seller is "rebel_soldier" and is located in Cameron, North Carolina. This item can be shipped worldwide.
Modified Item: No
Country/Region of Manufacture: United States