Famous 1977 Led Zeppelin Ivor Novello Award Type 1 Original Photo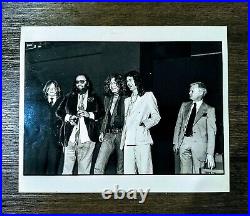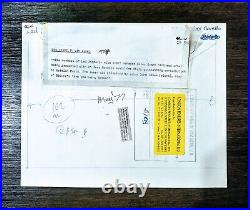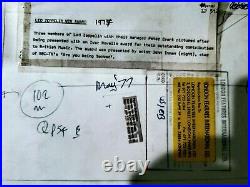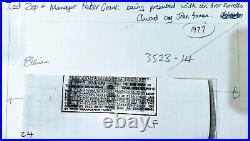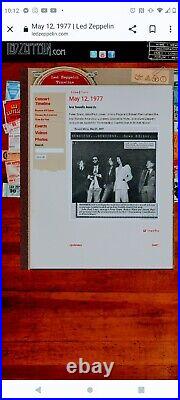 For sale is a Famous 1977 TYPE 1 Original Photo of Led Zeppelin. In this Rare incredible photo you see the original band from (Left to Right) John Paul Jones, Manager- Peter Grant, Robert Plant and Jimmy Page. They were at the Ivor Novello Awards which were being held at London's Grosvenor Hotel. This was a huge deal for the band and one of their biggest moments being awarded for the "Outstanding Contribution To British Music" Award.
This was a huge achievement for the band since they were wanting the respect and achievement from their home country. For years they weren't getting anywhere in in the UK so they started touring in the US opening for a band called Vanilla Fudge. They blew up in the states and worked their way back around to the UK where they established a massive fan base around the world.
Even their website has this image and moment captured in their timeline. I put a copy of that in the images. This photo was taken May 12 1977 and is credited "London Features International".
The size is 8 x 10 inches and is in Excellent Condition. There are some minor wrinkles and minor scuffles around the borders. This is me just being ultra picky with the condition.
This is a great image of the original band members and original manager which is tougher to come by. Don't sleep on this famous photo! Please contact me if you have anymore questions about the photo since ALL SALES ARE FINAL. PLEASE STOP BY AND CHECK OUT ALL OF THE OTHER PHOTOS AND VINTAGE ITEMS.