Extraordinary Moustache African American 1880 Black Gentleman Cabinet Card 9944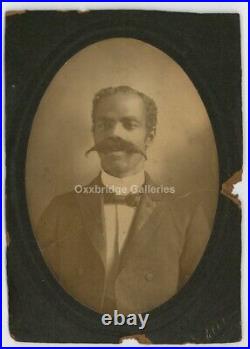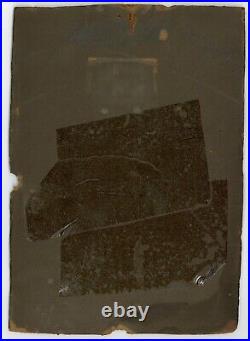 DETAILS: Original cabinet card photograph of a very well coiffured African American gentleman. According to the family, the gentleman pictured was a successful barber and businessman who had operated a barbershop in Philadelphia.
Measures 4" 1/2 x 6" inches. GUARANTEE: We offer a lifetime guarantee on all of our photographs to be authentic originals and as stated. They are not later re-issues or reproductions. We forensically examine all of our photos prior to listing to make certain they are authentic and guarantee their authenticity for the lifetime of the item. Oxxbridge Galleries was founded in 1987 and specializes in vintage paper items with a particular focus on counter culture materials.
We are among the largest sellers of original Black Civil Rights and African Americana items in the US.