Daguerreotype Charming Clutching Children, Wary Toddler, Tinted, Lyre Case BIN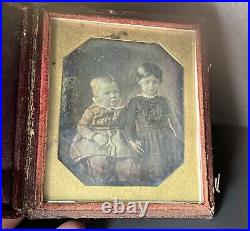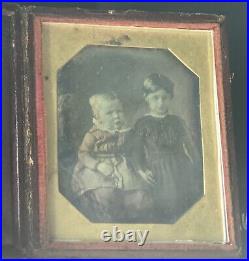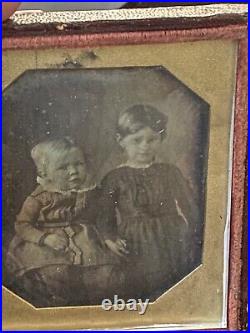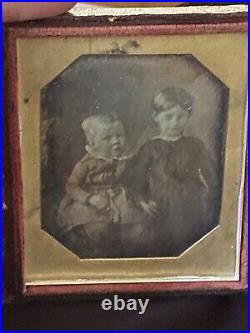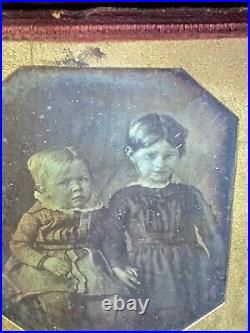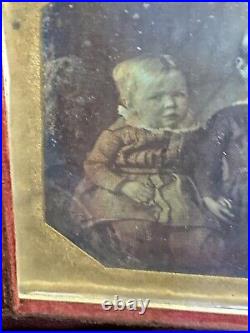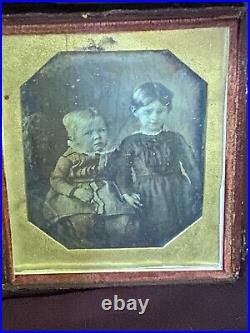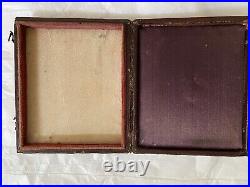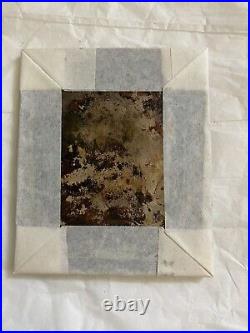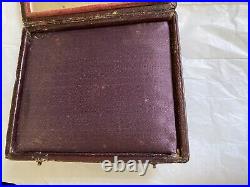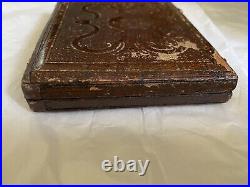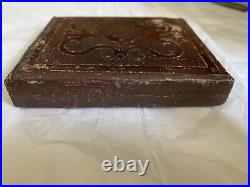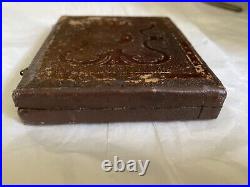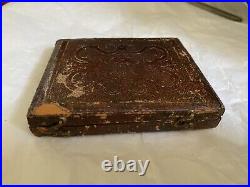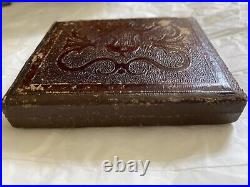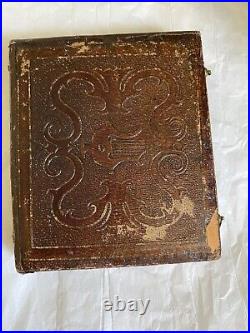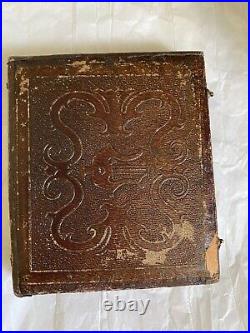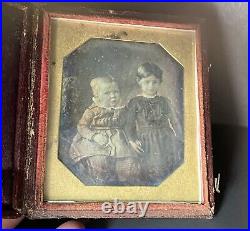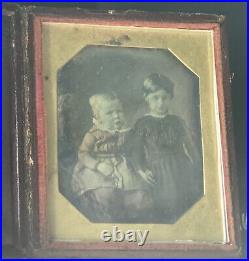 Added this daguerreotype to my small collection. I was attracted to it because of the pose and how the younger blonde hair toddler clutches the hand of his sister? The chubby blonde toddler looks wary and uncertain about what is happening.
I think the pose is more natural with the tilting of the toddler's head. Not sure of the gender of each child. I also thought the Lyre Case was interesting. At some point, the previous owner resealed it. The surface seems a bit hazy and there are imperfections. Exact age is unknown, is it early, I don't know.
3 Octagonal brass mat with a few spots, no preserver. Glass appears to be replaced. Size: 3" wide x 3 1/2" high, case is worn as shown.
Photos were taken inside a black box and outside in the natural light.