Civil War Era Soldier Nurse Spy Sarah Emma Edmonds & Baby Extremely Rare TINTYPE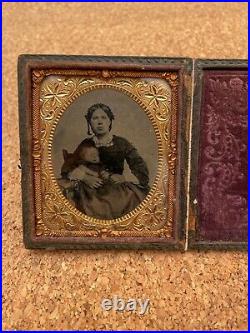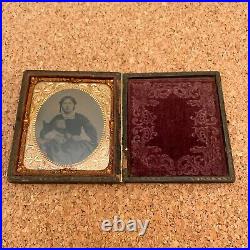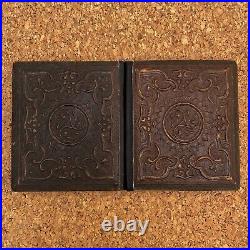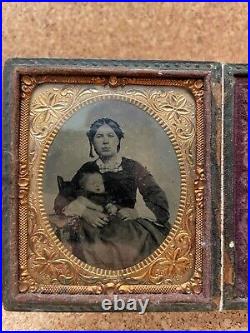 Possibly Canadian / American Female Nurse, Spy and Soldier Sarah Emma Edmonds aka Franklin Thompson! After the Civil War Edmonds wrote her memoir, "Nurse and Spy in the Union Army: The Adventures and Experiences of a Woman in Hospitals, Camps, and Battlefields". Settled down to have a family, three children who all died at a young age. This portrait has not previously been a part of the public record.
Tintype emulsion / Image surface is in perfect condition being behind glass, incased & protected from light damage. Behind Rebel Lines: The Incredible Story of Emma Edmonds, Civil War Spy. Petticoat Spies: Six Women Spies of the Civil War (Notable Americans). A Soldier's Secret: The Incredible True Story of Sarah Edmonds, a Civil War Hero.
Please let us know if you may have questions, Thank you!