Black Panther Party Detroit Branch Vintage 1972 Pin Back Buttons Lot of 19 Total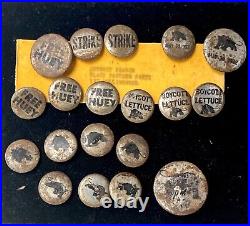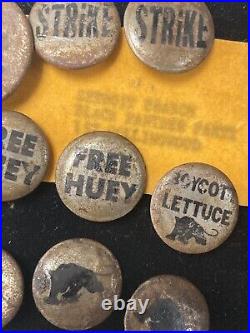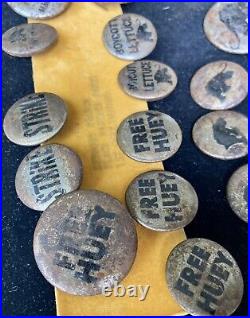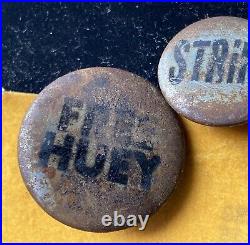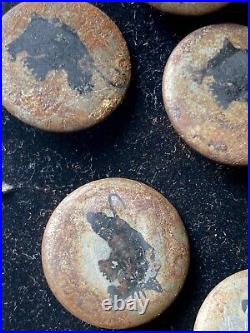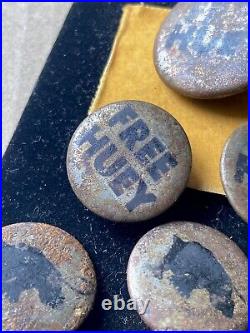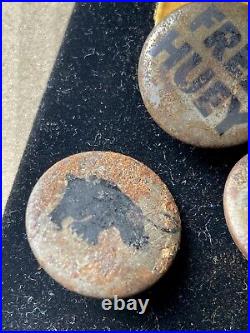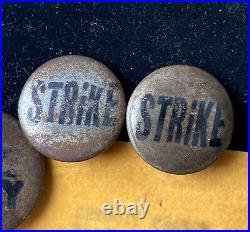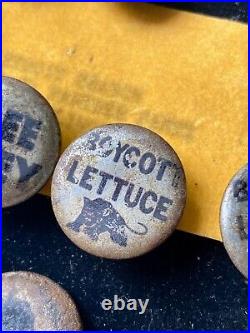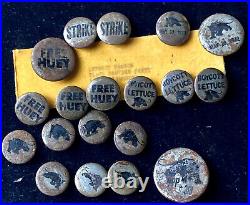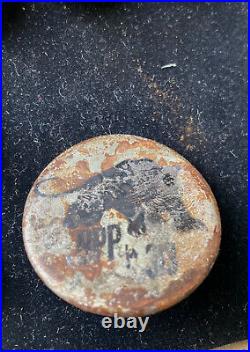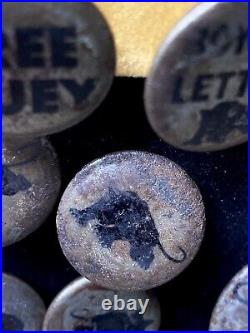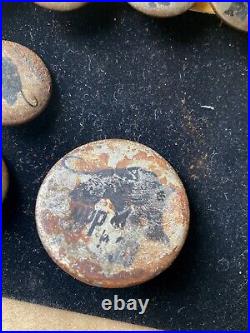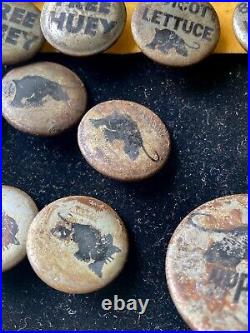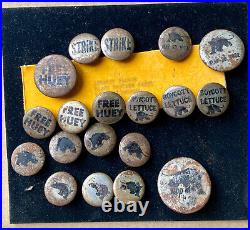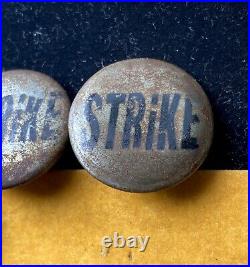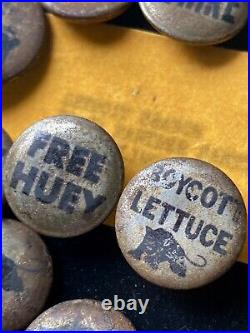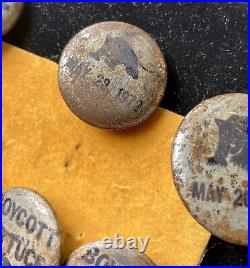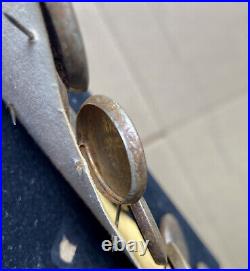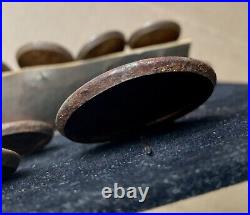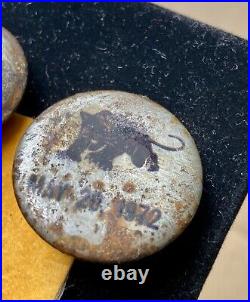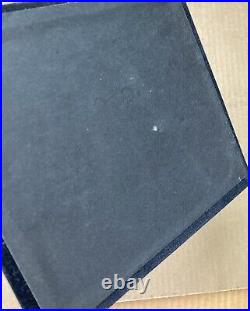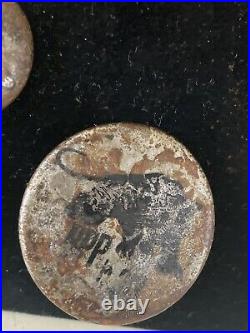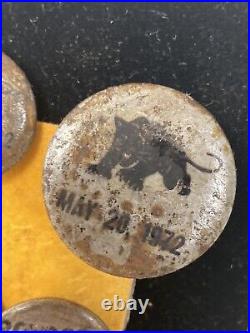 Detroit Branch Black Panther Party Lot of 19 Original Pin Back Buttons 1970s/80s. Rough overall condition, scratches, dents, rusting front & back, fading, discoloration. A collector may know how to clean these up or leave as is but I did not want to try. Comes on a wooden felt type board.
Very rare 1970s BPP Detroit Chapter. About 1.5inch (1) / 1.25inch (2) / 0.8inch (16). Via Detroit Michigan salvation army donation center.