Ambrotype photos in union cases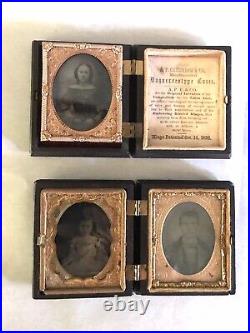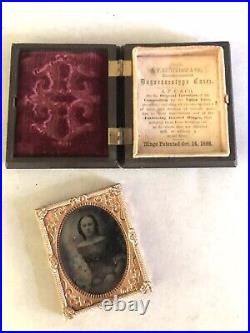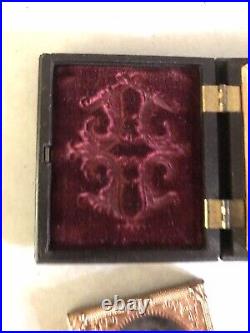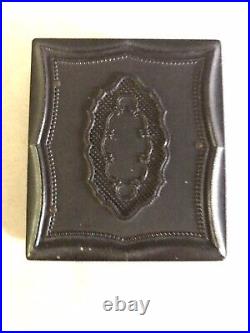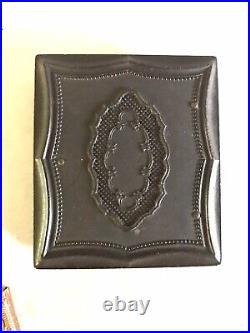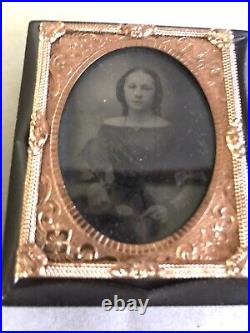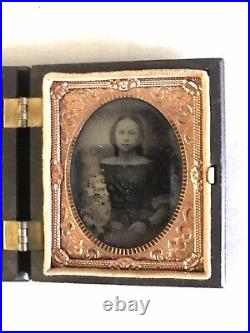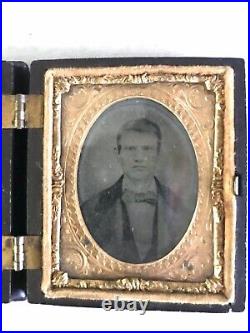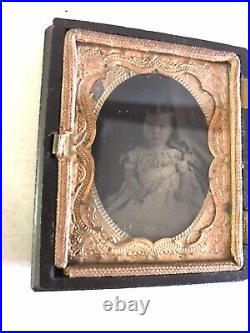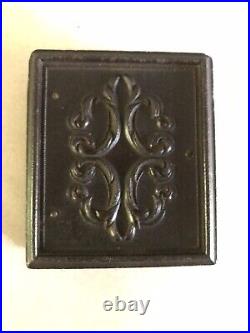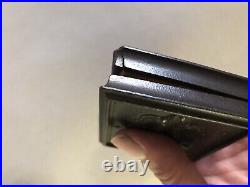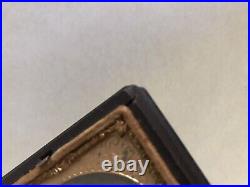 Offering a pair of ambrotypes and a tintype of a child in union cases with Critchlow label behind female portrait. The pretty young woman is solo in case as shown. Label is behind her image. Her case is in excellent condition without any appaent flaw. The lacquer on back of plate is missing given some translucency in loer left as shown.
The man and child together in other case. Child is a tin plate with double matting as shown. I have not remove anbro if man to check for writing behind. Likely a husband and wife with child! Measures each 2 3/4 by 3 1/4.
The case with man and child has edge crack as shown.