African American Diner Black Owned Restaurant 1940 Harlem NYC Business Photo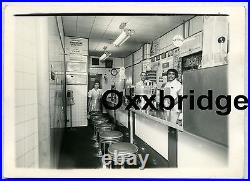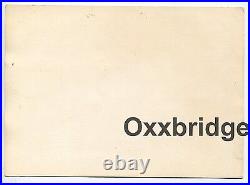 Hank Lea's Hamburger Bar. Original photograph of the inside of Hank Lea's Hamburger Bar, an African AMerican owned diner in Harlem, NYC. Hank Barnwell was the proprietor of the eating establishment located at 124 W. Measures 7" x 5" inches.
Oxxbridge Galleries was founded in 1987 specializing in paper items. Today we are one of the largest dealers of vintage photographs and ephemera in the USA. You will be pleased by the friendliness and knowledge of our staff.