1934 EDWARD J KELTY'Perm Competition BEAUTY SHOP OWNERS Convention' PHOTOGRAPH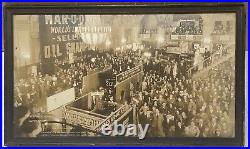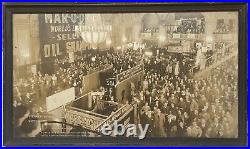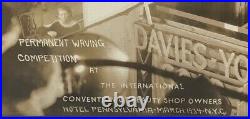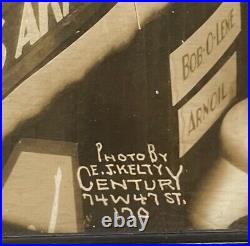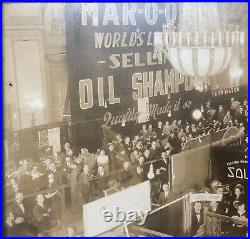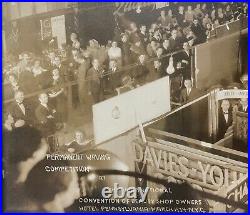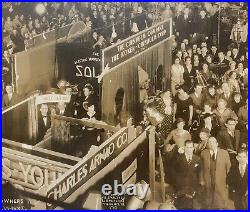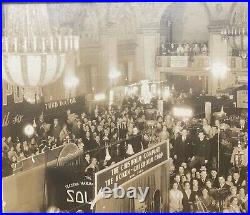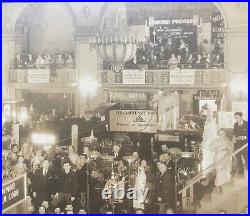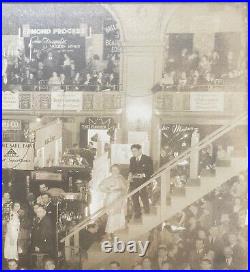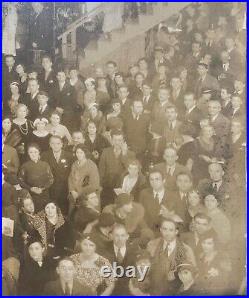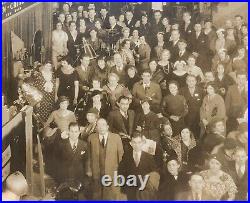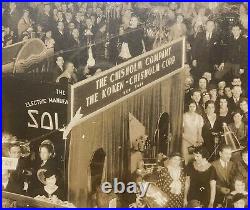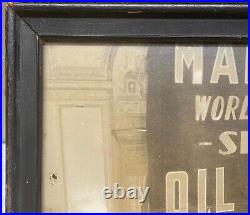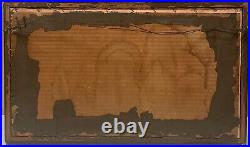 ORIGINAL'PERMANENT WAVING COMPETITION AT THE INTERNATIONAL CONVENTION OF BEAUTY SHOP OWNERS, HOTEL PENNSYLVANIA MARCH 1934 NYC - PHOTO BY EJ KELTY CENTURY 74 W 47 ST. This is just a great original piece. I have had one other original photograph by Edward J Kelty in the past. That was one of his most important images of the circus.
For those not familiar with the photographer, I have included his biography below. This is an incredible original photograph from some of Kelty's peak years. This is an incredible documentation of a wonderful group and competition. Original gelatin silver photograph measuring 11 x 19 1/2 inches.
Titled and signed within the image along the lower edge. Photograph is clean with excellent strong contrast. Great advertising throughout the photograph. It has not been removed from the frame.
Frame measures 12 1/4 x 20 3/4 inches. Do your own research on this photograph. See if you can find another example of this scarce original Kelty photograph. For those not familiar with the artist his biography from a gallery committed to the artist's work reads: From 1920 through 1940, New York photographer Edward J.
Kelty toured alongside America's greatest circuses. Outfitted with a custom large-format camera and mobile studio, he set out to capture the men, women, oddities, and animals behind the greatest show on earth.
Kelty's work is regarded among the best records of the American circus. He is especially noted for his striking portraits of sideshow performers, like Jim Tarver, the Texas Giant, and Major Mite, the world's smallest man! Kelty is also known for a series of yearbook-style photographs depicting each member of the sideshow. These images, sometimes titled The Congress of Freaks, were produced for Ringling Brothers and Barnum & Bailey, Coney Island, Hagenbeck-Wallace, Sells-Floto, Clyde Beaty, Hubert's Museum, Dreamland Circus, Harlem Amusement Palace, and many other shows.
CHECK THE PICTURES ON THIS GREAT PIECE. If you have any questions regarding the work, please dont hesitate to ask.
Pictures are an excellent indication of condition. I guarantee and stand 100% behind everything I sell. No reason to open up any sort of cases. Just simply contact me and I will handle any and all problems.