1930's Native American Woman real Photograph WHIRLING LOGS HEAD DRESS BEADED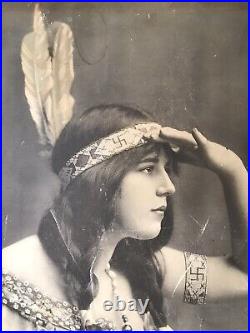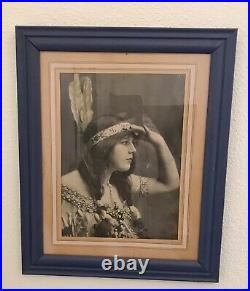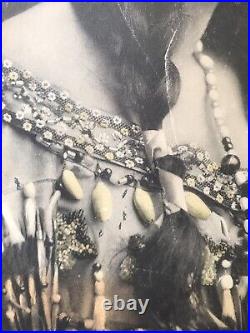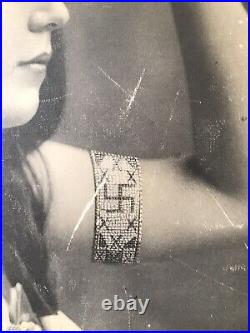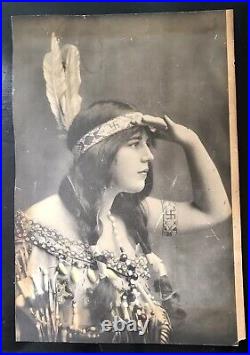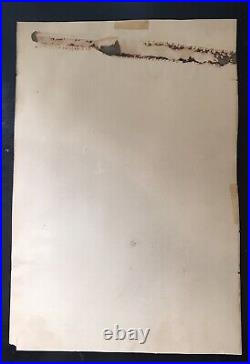 From an Estate in Santa Fe NM. Very unique protrait of a Native American Woman dressed in native outfit. The Whirling Log symbol has its origins in Navajo Sandpaintings as a sacred symbol for healing. In the Navajo language it translates to, that which revolves. It was used prior to 1940.
Shows Well in a mat and frame, you can see the age on it from the photos we provided Looks like it was colorized at one time. The original photo was cut at one time (not by us).